Birmingham & Coventry's Most Transparent & Effective Leaflet Distribution (Circular Distribution & Delivery)
Defenda Leaflet Distribution has been providing Leaflet Delivery and Distribution Services for Birmingham Businesses and other organisations around the Midlands for nearly 20 years. During this time we have earned a reputation for providing a service that is second to none and an extremely effective means of our fellow Midland businesses generating additional enquiries and sales.
Birmingham Leaflet Delivery Benefits From Technology
We have enthusiastically embraced technological developments over those two decades to continually improve our service and now provide the most sophisticated, transparent and open Leaflet Distribution Services in the UK.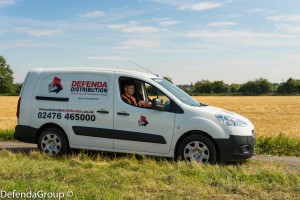 We pride ourselves on building long term relationships with our customers and becoming crucial partners in their Marketing activities. We are the preferred leaflet distributors for many Public Bodies & Private Enterprises requiring the peace of mind of Customer Accessible Real-Time GPS Tracking of their leaflet distribution around Birmingham, Coventry and across much of the West Midlands and Warwickshire. Unlike most, if not all of our competitors we understand that rural distribution of leaflets in the West Midlands and Warwickshire may present a fabulous opportunity for the correctly targeted product and we therefore Do Not restrict our services to population centres only. If you want rural delivery of your leaflets call us for details.
Parcel Delivery & Light Haulage Helps You Fulfill Your Leaflet Generated Orders Through Our Sister Company Defenda Transport & Logistics Ltd (Defenda Couriers).
For companies using leaflets to sell from their websites or where the goods need delivering in a van due to size, we can provide an extremely Low Cost Next Day Parcel Delivery Service for items up to 30kg. With prices for parcels starting at just £4.70 + vat (£5.64 inc vat depending on quantities) we offer an extremely cost effective means of getting your goods out to your clients. Larger & heavier awkward items can be transported in a suitable vehicle from our large fleet.
Visit: www.defendacouriers.co.uk or Call 024 76466000
Defenda Leaflet Distribution is a trading name of Defenda Marketing Services Ltd (DMS)
Trading Address: Unit H1 Grovelands Industrial Estate, Longford Rd, Exhall, Coventry,
CV7 9ND
Company Reg. No. 10411766